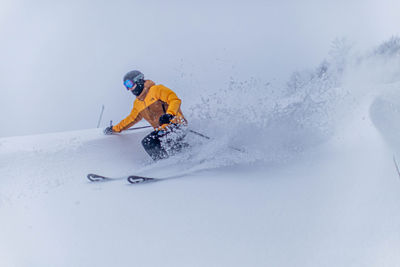 Most Important Parts of Northeast Ski and Ride Vacation
When it comes to ski and ride vacations, the Northeast won't disappoint. If large vertical drops, tree-skiing, and never-ending views interest you, Wildcat is a great option. For comforts and luxury, both Stowe and Okemo have excellent dining options and boutique shops.
Even better, ski and ride resorts in New England offer several options for huge savings. Purchasing an Epic Pass gives you unmatched flexibility in skiing and riding, with the added perks of discounted lodging, rentals, and food. If you aren't purchasing a season pass, booking directly through the resort will give you access to sales on lodging, as well as other perks.
Lift Tickets / Season Passes
How you purchase lift tickets can have a major impact on the cost of your ski and ride vacation. Luckily, ski resorts in the Northeast have a variety of lift ticket options for hardcore skiers and riders, as well as weekend warriors.
If you are interested in skiing and riding more than a few days every season, you simply can't beat the value of an Epic Pass. If you prefer to stay local on the East Coast, there are several Epic Pass options available. Be sure to invest in your Epic Pass early, passes do go off-sale toward the beginning of the ski season.
If you miss your Epic Pass opportunity, you're not out of luck! You can also purchase lift tickets online as well as at the base area of each resort. If you decide to buy your lift ticket online, be sure to purchase them through the resort website for the best deals.
All mountains in the Northeast provide the latest ski and snowboard rental equipment. Whether you need a full rental package, or you just want to try some powder skis for the day, New England resorts have you covered. Even better, all Northeast resorts are offering online ski and snowboard rental beginning December 2021.
Epic Mountain Rewards also get Epic pass holders 20% off all rentals.
A ski and ride vacation to a charming New England mountain town is a dream come true for many families. Within a short drive of major cities like New York and Boston, you can experience the charms of small-town life, while also soaking in the clean mountain air.
Northeast resorts have a variety of lodging options available. For the quintessential New England ski vacation, be sure to check out Attitash.
Experience the charm of New England with quaint lodging options in Vermont, New Hampshire, and New York. Diverse lodging choices are available, from slopeside condos in Okemo to victorian homes in Attitash.
The best ways to save on ski and ride vacations in the Northeast is by purchasing an Epic Pass or booking directly through the resort. With Epic Mountain Rewards, you save 20% on every important part of a ski trip - including lodging, rentals, and food.
For other great deals, keep a close eye on resort websites. Common lodging deals that can be found online include:
Which Northeast Ski and Ride Resort is Best for Me?
The best way to choose a ski and ride resort in the Northeast is to match it with your family's skills and goals. If your kids enjoy terrain parks and long groomers, they will have a blast anywhere in New Hampshire, Vermont, and New York. Nearly every mountain in the Northeast also has legitimate big mountain features.
The Northeast has great terrain offerings for beginner, intermediate, and advanced skiers/riders.
Stowe and Wildcat are great for big mountain terrain, glade runs, and powder skiing. These resorts in Vermont and New Hampshire have vertical drops of over 2,000 ft., plus and all the off-piste, expert-level skiing and riding you can handle.
The ski and ride resorts of the Northeast have a plethora of good intermediate trails. To illustrate, Okemo, Mount Snow, and Attitash all have over 50% blue square runs. With so much mid-level terrain, these Northeast resorts make for excellent family vacations.
The Northeast also caters to new skiers and riders. For example, Crotched has long, smooth green runs that are great for beginners. For its part, Hunter in New York has a state-of-the-art ski and snowboard rental system that teaches beginners all about basic gear needs.
One of the best things about skiing and riding in the Northeast is the sheer diversity of terrain available. From deep powder riding at Stowe to night skiing at Crotched, New England has something for every family.
A majority of the Northeast resorts have world-class terrain parks, including Stowe, Okemo, Attitash, Mount Sunapee, and Mount Snow. Even better, there are comprehensive snow-making operations at every resort in New England. As such, you can rest assured you will always have great ski and ride conditions.