WINTER 20/21 highlights
STRATEGIC ALLIANCE 
Thank you to our amazing partners… we are proud of all we were able to accomplish together to create an experience of a lifetime for guests during a unprecedented time. We would like to take an opportunity to celebrate and highlight some of those programs we were able to accomplish, below. Happy reading!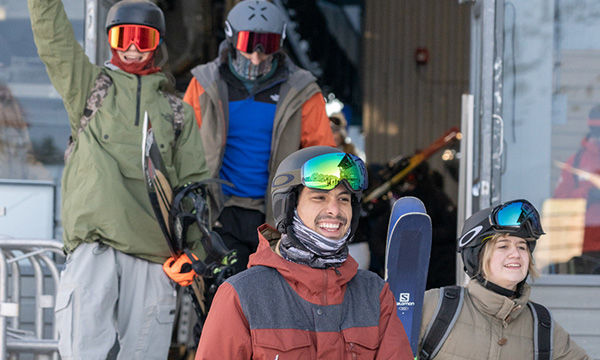 November 28
Opening Day
To kick off the season in late November, we celebrated the opening of Whistler Mountain. We held opening ceremonies with remarks from the leadership team, a First Nations blessings, DJs and more! GMC, Blackcomb Helicopters, Clif Bar, Roxy & The North Face. This year Blackcomb Helicopters surprised the first 4 guests in the lineup who camped overnight with a complimentary Heli Trip to be the first on the mountain.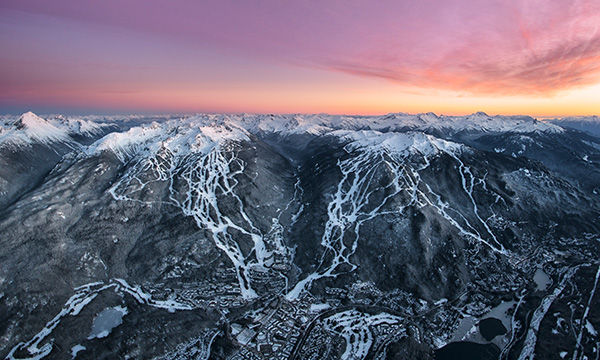 December 3rd & 4th
Annual Partner Summit
The annual Whistler Blackcomb Strategic Alliance Summit took place on December 3rd and 4th. The event included updates on Whistler Blackcomb, first time speech from Bob Dufour around the history of Whistler Blackcomb, partner marketing awards (always a highlight) and a fun filled day of skiing and snowboarding.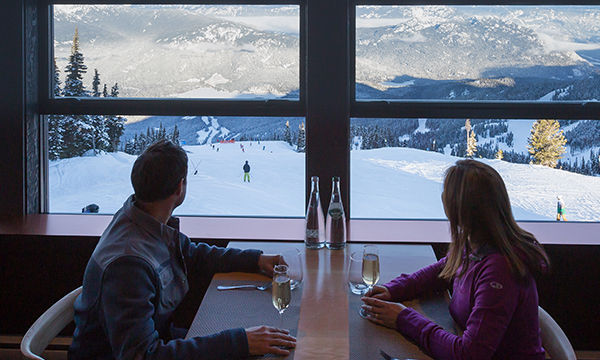 Summer 2020
Rendezvous Renovation
The company intends to significantly increase the seating capacity at the Rendezvous Lodge Restaurant on Blackcomb Mountain. The expansion will add 250 seats at a critical on-mountain restaurant, located at the top of the new Blackcomb Gondola installed last year, further enhancing the experience at North America's largest resort.
Commitment to Zero Updates
As a company we are on track to reach our industry-leading Commitment to Zero goal to achieve a zero net operating footprint by 2030. Announced in 2017, the three pillars of this commitment include (1) zero net emissions by 2030 with 50 percent progress toward this goal by 2025, (2) zero waste to landfill by 2030 and increasing waste diversion to 50 percent by the end of 2020, and (3) zero net operating impact on forests and habitat. Key highlights from this year's progress report include:
• Energy efficiency: During the 2018/19 season, we invested $2.4 million in energy efficiency upgrades that included snowmaking operations and switching to LED lighting. Collectively the impact of these upgrades means we have achieved 25 percent of our energy-efficiency goal.
• Waste diversion: We diverted more than eleven million pounds of waste from landfill over the last season through recycling and composting, allowing us to achieve 44 percent waste diversion – exceeding our target of 42 percent for the year.
• Reforesting habitat: By reforesting 10 acres on the Western slope of Colorado that had been impacted by the bark beetle, we 100% met our commitment to plant or restore an acre of forest for every acre displaced by our operations.
Partners like Eco-Products and PepsiCo have championed these collective sustainability efforts throughout the year.
PepsiCo has expanded its commitment to waste reduction and has implemented creative upcycling projects across the enterprise. PepsiCo, in partnership with international recycling leader TerraCycle, have created picnic tables and Adirondack chairs out of recycled snack and candy wrappers that they are collecting across five Vail Resorts locations.
In addition, Vail Resorts is eliminating all single-use, guest-facing conventional plastic products across its resorts, and Eco-Products is supporting these efforts to ensures all disposable food and beverage items like cups, utensils, grab-and-go containers are plant-based products that align with regional waste streams.
November 1
Don Julio – Day of the Dead Season
On Friday, November 1st, The Funk Hunters took the GLC by storm to celebrate life… and death. Stevie Bell's décor and other performers made this dancing in the dark experience one to remember.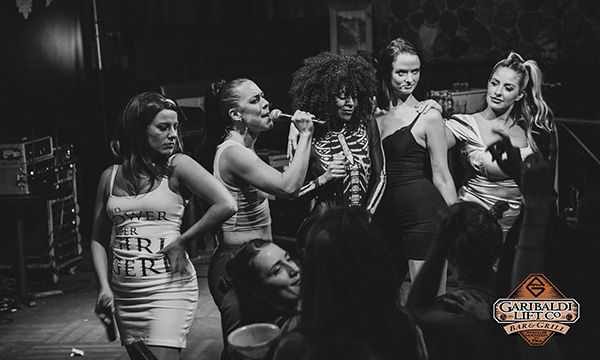 November 8
Steller's Jay presented Wannabe
Steller's Jay welcomed guests to the Garibaldi Lift Company Whistler on November 8th for a night to remember with Wannabe: A Spice Girl Tribute. There were tastings on the heated patio for tastings of Steller's Jay Sparkling Rosé and Steller's Jay Brut paired with passed canapés.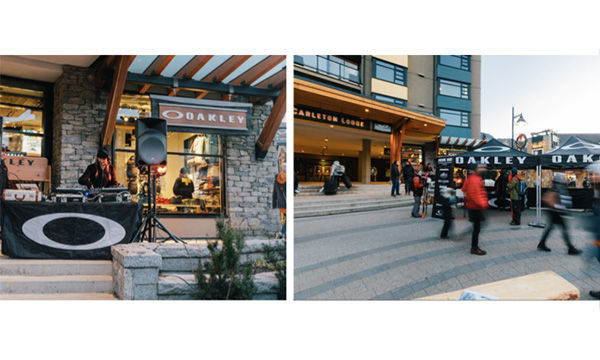 November 29
Oakley Grand Store Opening
Oakley hosted a Grand Store Opening on November 29th. Despite the cold weather, consumers were eager to partake in the various outdoor activities which ran throughout the day. Activities included technology sessions, ski/board tuning, art workshops for kids, outdoor games, on hill goggle demos, then ended with an athlete hosted outdoor cinema where popcorn and drinks were served. The event resulted in 5 articles and calendar listings reaching an audience of 600k and nearly 50 Instagram posts that featured Oakley with a reach of over 5 million.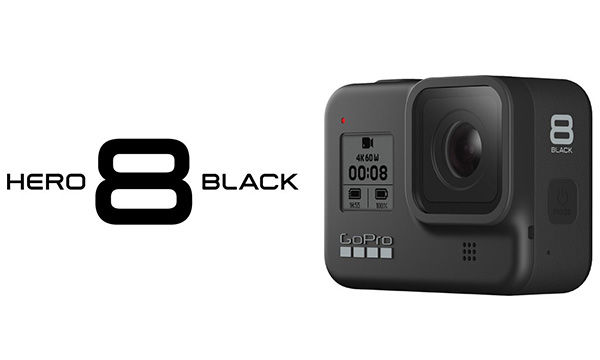 December 5
GoPro education session
December 5th saw the return of the GoPro team to Whistler Blackcomb to provide insights on new products, features and best practices. An opportunity to get together the resorts best photographers and videographers to ask questions about the new Hero8 and Max and all its features.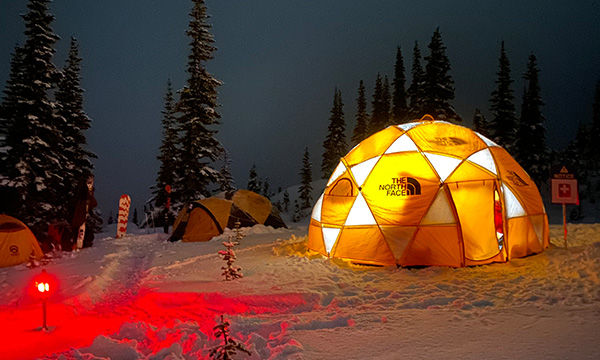 December 6th - 8th
The North Face Winter Campout
For the fourth year in a row, The North Face hosted the Winter Kickoff event but this year lined up the launch of their much anticipated Futurelight technology. To kick off the hype they hosted a kickoff party with a movie screening of Defiance, featuring Leanne Pelosi, Jake Blauvelt and Victor de le Rue. Over the weekend The North Face recreated their base camp with the opportunity to demo the latest Futurelight jackets at the top of Whistler Mountain. The much anticipated Winter Campout drew over 8,000 respondents for the opportunity to spend a unique winter camping experience on top of Whistler.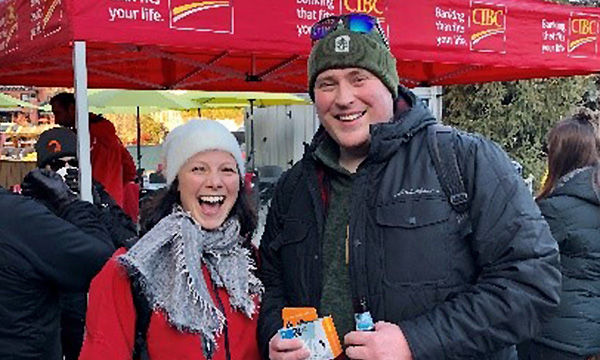 December 7th & 8th
Never Ever Days presented by CIBC
On the 7th and 8th December Whistler Blackcomb held the Never Ever Days presented by CIBC for the ninth season in a row. A program that is designed specifically for first time skiers and snowboarders, it costs only $25 for B.C and Washington state residents which includes a lift pass, rental equipment and a lesson. The event was limited to 225 packages per day and again was a quick sell out.
As proud presenting partners CIBC provided all participants with a free beverage voucher to enjoy a hot drink on the mountain. Two Brand Ambassadors from CIBC attended the event along with support from the CIBC Mountain Hosts. This year the CIBC team attended the Après hosted at GLC and provided participants gloves, toques and socks courtesy of Icebreaker.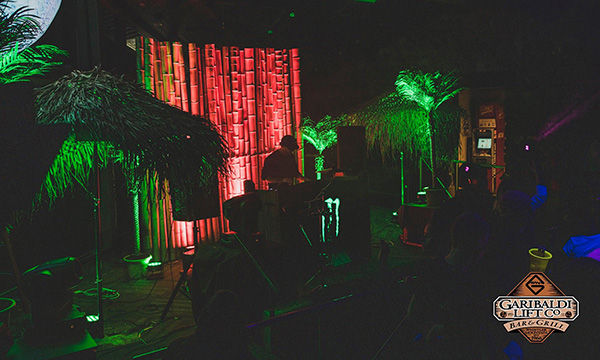 December 12th
Monster Energy Full Moon Party at the GLC
Neon Steve's Monster Full Moon Parties are a beach themed party, with neon face painting, and Monster bucket drink specials all night long. If you missed the first one, stay tuned for the next, March 9th.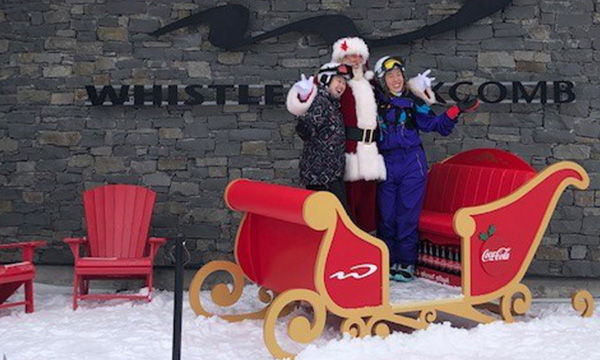 December 14th & 15th
Coca-Cola Holiday Activation
For the month of December, Coca Cola brought a custom built Santa sleigh to the top of Whistler Mountain. On December 14th and 15th Whistler Blackcomb surprised guests with the options to take photos with Santa Clause in the sleigh.
Guests were given their photos on the spot or had the option to have the photo emailed to them.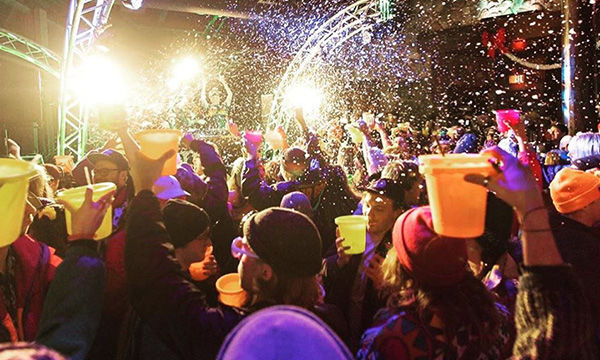 December 18
Monster Energy SkiiTour Après at the GLC
Rocking the Garibaldi Lift Co. once again, Monster Energy hosted their kick off to Skiitour Apres on December 18th. Guests enjoyed Monster Energy bucket cocktails and rocked full retro ski attire.
If you missed the first one, stay tuned for the next, dates are: February 26th, March 25th.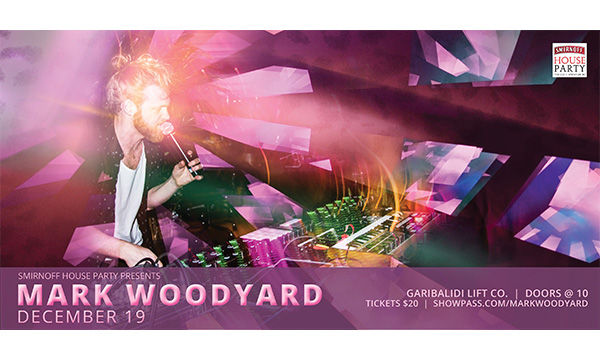 December 19
Smirnoff House Party at the GLC
The Garibaldi Lift Co. has hosted the first epic Smirnoff House Party event so far this season. On December 19th, headliner Mark Woodyard kept the party going late into the night. The next date is March 6th with headliner Mark Farina.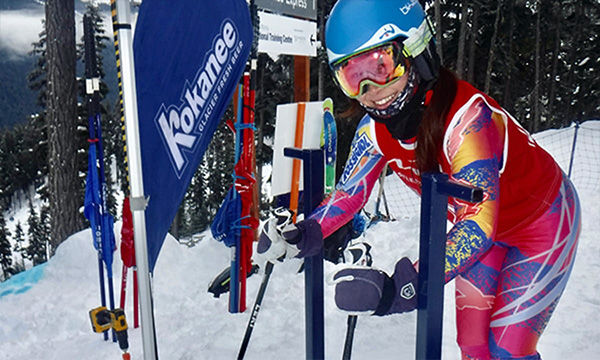 December 19
Kokanee Valley Race Series
KVRS is a race series open to skiers, telemarkers, and snowboarders. Kicking off on January 10th, the Giant Slalom race series returned for another season. With no racing experience required, the series is open to both females and males, skiers and snowboarders and offers a range of age divisions – it's no wonder this is a famed Whistler event. Season kick-off, dates are: February 13th, February 27th, March 5th and March 12th.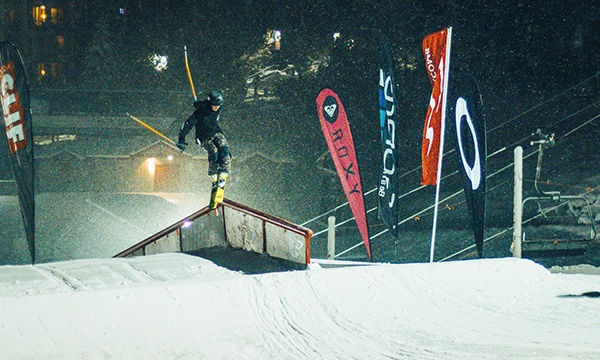 December 20
King of the Rail
King of the Rail is now a two part series of rail jam contests culminating in the crowning of the King and Queen of the rail on the final night which was hosted on January 3rd.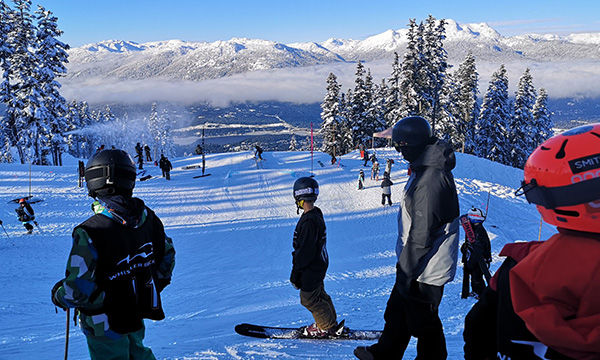 December 22nd & 29th
Park Rider
On December 22nd the first Park Rider session for the season kicked off, shortly followed by the second installment on December 29. With support from Roxy, GoPro, CLIF Bar and Oakley the events welcome skiers and snowboarders of all ages to compete in jam style park sessions in the terrain parks on both mountains. The series concludes on March 15th.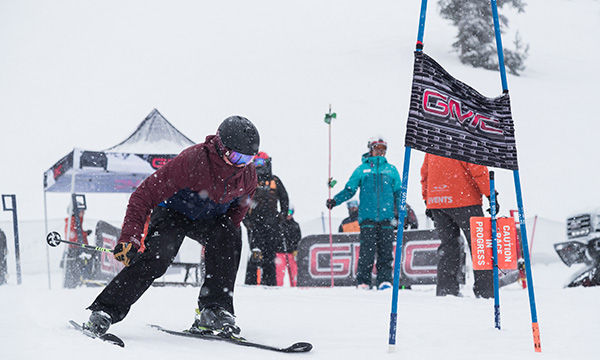 December 28th & 29th
GMC Race Centre
Between December 21st and January 5th, the GMC Race Center was temporarily relocated on Upper Easy Out on Blackcomb. It was open daily from 9:45AM to 2:30PM and saw more than 650 visitors daily. Official GMC Race Days were held on December 28th, 29th and January 4th: during those 3 days, visitors who entered the races enjoyed free hot chocolate, GMC swag and tips from a Whistler Pro, Bernie Yau. The next GMC Race Days are February 15th to 17th, March 15th and March 21st and 22nd.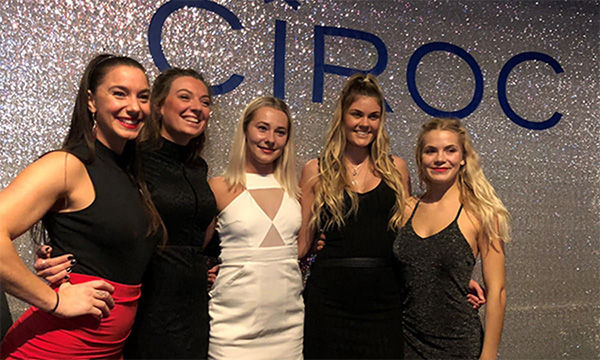 December 31st
CIROC NYE Party
The Garibaldi Lift Co. rang in the New Year in style with CÎROC, and slope-side fireworks. For the sold-out event, guests were greeted with custom CÎROC cocktails and enjoyed a bubbly toast at midnight.
Upcoming Events
---
| | |
| --- | --- |
| February 13 | Kokanee Valley Race Series - Race 4 |
| February 12 - 16 | Oakley Week |
| February 17 | Family Day Presented by CIBC |
| February 21 - 22 | Peak to Valley Race presented by Jackson-Triggs |
| February 25 | Winemaker Après Culmina Family Estate |
| February 26 | SkiiTour Après presented by Monster Energy |
| February 27 | Kokanee Valley Race Series - Race 5 |