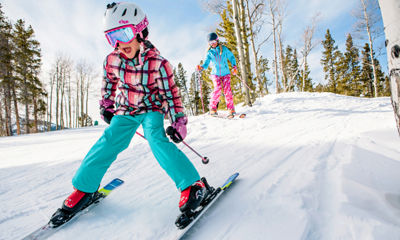 Beyond the thrilling runs and snowy picturesque scenes are unforgettable memories being etched into you, moment by moment.
Whether it's time warming your feet by the fire or time spent making snow angels in the streets, the moments make memories. And it's the best memories—the ones that come to you year after year—that become traditions.
When you bring your family together for a winter mountain getaway, you're not just in it for the skiing. You're there to create lifelong memories, deeper connections, and most importantly, traditions.
There's no shortage of would-be traditions waiting to be discovered high in the mountaintops, where your visit is made up of smiles, laughs, and exhales of relaxation.
On the mountain, in the village or even back at home, a ski vacation truly offers countless opportunities to make the most of your time together.