Just far enough to feel like a getaway, but convenient and comfortable enough to make you feel right at home. With 121 trails, 20 chairlifts, and the most consistent snow experience in the Northeast, Okemo is your family's home away from home.
The welcome mat is always out, come stop in.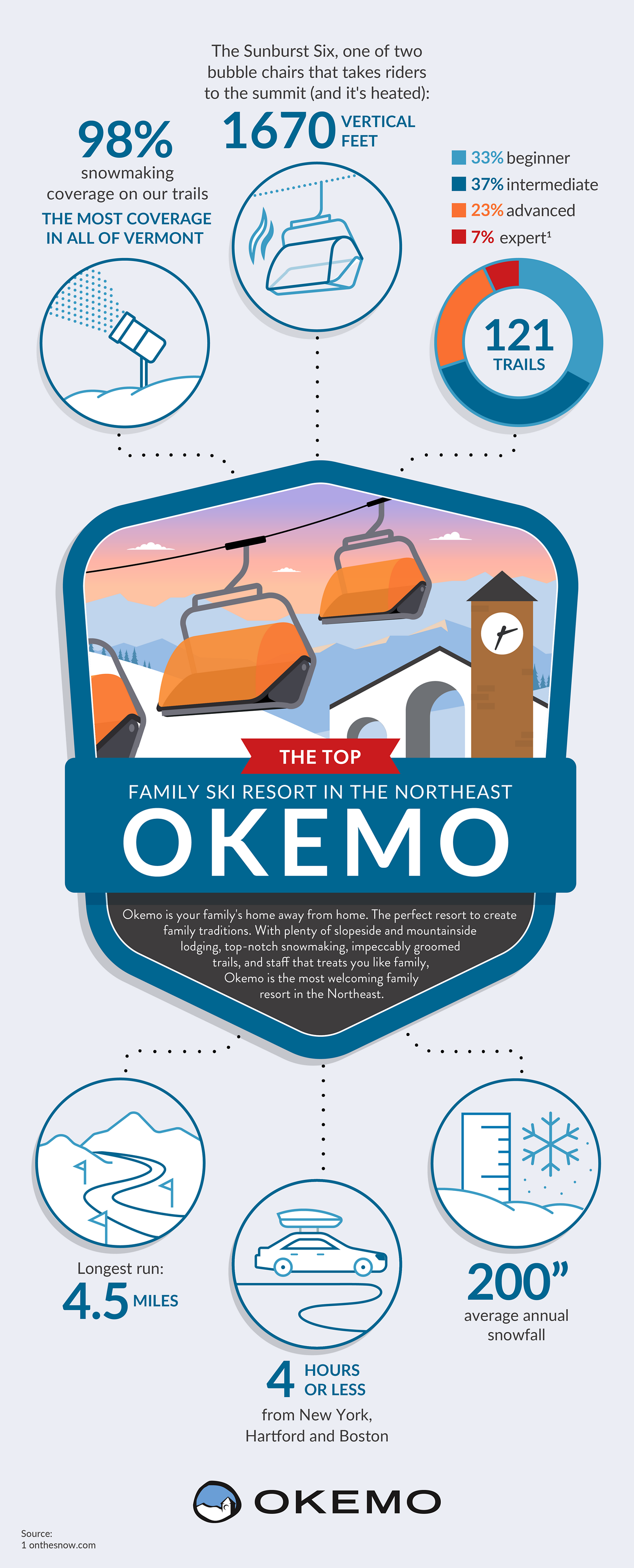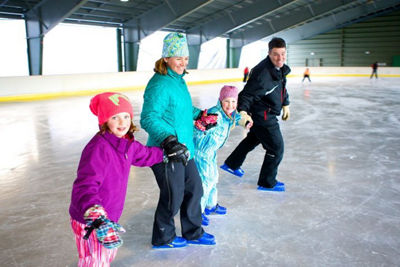 Ice House
Okemo's Ice House, located at Jackson Gore, houses a 115 by 215 foot skating rink. The adjacent building features a gas-fueled fireplace for skaters to warm themselves. Skate rentals are available and an ice resurfacing machine keeps the skating surface smooth and in top condition.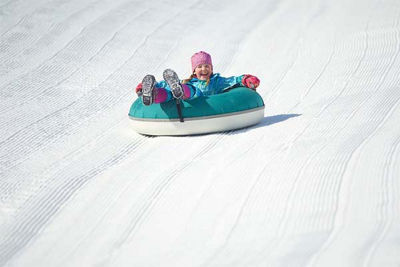 Snowtubing Park
The slopeside tubing park makes a perfect après-ski activity for the whole family! The four-lane tubing park is located off the Stargazer Carpet in the courtyard of Jackson Gore.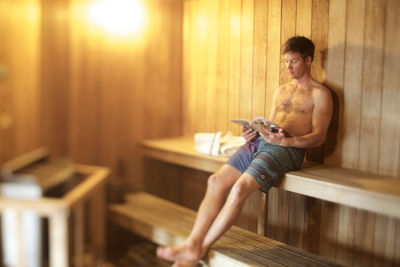 Spa & Fitness Center
No vacation is complete without a little pampering at the Sping House. Come let our therapists wipe all your cares away. It doesn't get any better than a massage after a long day outside. Okay, maybe if it's followed by a long soak in the hot tub! Or hit the gym for a workout, if you're so inclined.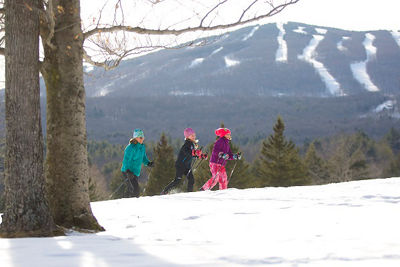 More Things to Do
Snowmobiling
Ready to try snowmobiling in the backcountry of Okemo? With access to hundreds of miles of groomed trails, there's something for everyone: hills, woods, straightaways, and hairpin turns. Go at your own pace or take a guided tour.
Snowshoeing Tours
Okemo offers a dedicated snowshoe course along the banks of the Black River. It's 10 kilometers long but if you want more snowshoeing terrain, wander off the path to explore the meadows and forests in the shadow of Okemo Mountain.
There is a Norwegian saying that goes "Det finnes ikke dårlig vær, bare dårlige klær" – for those that don't speak Norwegian, it translates to "There is no such thing as bad weather, only bad clothing!" Enjoy the mountains no matter the conditions this winter: gear up with curated picks on the best jackets, base layers, goggles, snacks and services for an Epic season.
Winter at Okemo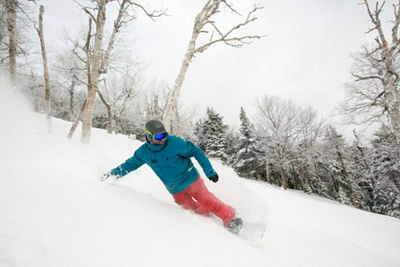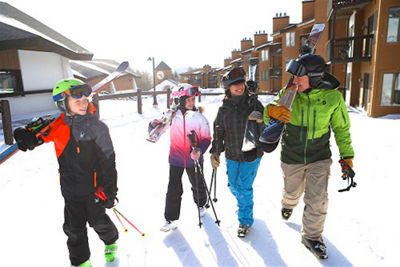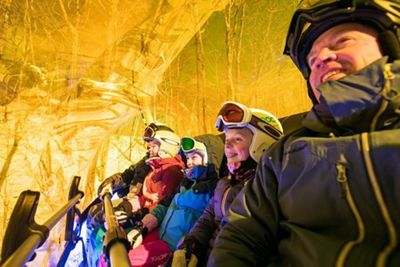 Coming this season, EpicMix Time will display forecasts of lift line wait times allowing you to find the lifts with the shortest wait times throughout the day. But that's not all. EpicMix also gives you:
Interactive trail maps, with trail grooming status
Real-time weather, snow totals and mountain cams
Your on-mountain GPS location and stat tracking
Resort updates and safety information
And more!