Nestled at the southern end of Lake Sunapee, Mount Sunapee combines charm and convenience a short 90 minutes from Boston. A wonderful ski resort for families and new skiers alike, with easy rentals, a dedicated ski school area, and all trails ending close to amenities.
Mount Sunapee, where family traditions take flight.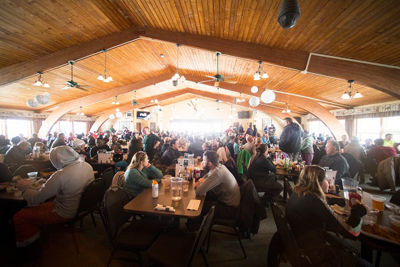 Dining
Keeping you properly fueled is key to a great day on the mountain, and we're passionate about bringing you a variety of dining options to make that happen.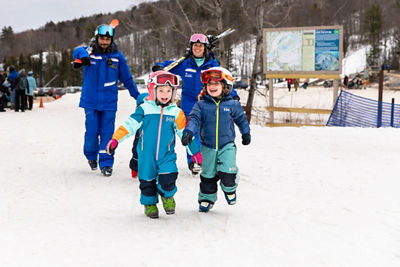 Ski and Ride School
If you are looking for good old fashioned wintertime fun, head straight to Boulder Ridge Snow Tubing! Tubing is fun for family and friends of all ages and best of all, no experience is necessary!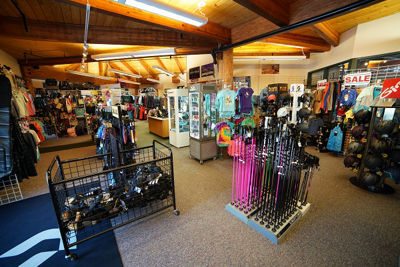 Retail
The Mount Sunapee Mountain Outfitters retail shop has a vast array of apparel, ski and snowboard gear, summer gear, and great gift ideas. There is something for everyone.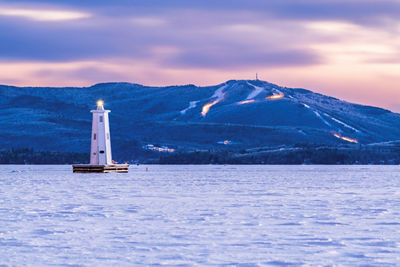 More Things to Do
Snow Tubing
It's not often you can feel so alive while sitting down. That's the beauty of snow tubing though, as you can just grab a tube and take a seat! Plus, most snow tubing hills offer a conveyor lift to take you and your tube back up so it's perfect for all ages.
Winter Hiking
Winter hiking around the Mount Sunapee area is a treat for the whole family. THE SRK Greenway offers 75 miles of breathtaking, year-round hiking trails. Try a guided winter hike to experience the beauty and magic of a New Hampshire winter in a whole new way.
Cross Country Skiing
Explore mile after mile of snow-covered trails for cross-country skiing in the Mount Sunapee area. No matter your skill level, try out a guided lesson to learn the basics or get a refresher on your techniques.
There is a Norwegian saying that goes "Det finnes ikke dårlig vær, bare dårlige klær" – for those that don't speak Norwegian, it translates to "There is no such thing as bad weather, only bad clothing!" Enjoy the mountains no matter the conditions this winter: gear up with curated picks on the best jackets, base layers, goggles, snacks and services for an Epic season.
Winter at Mount Sunapee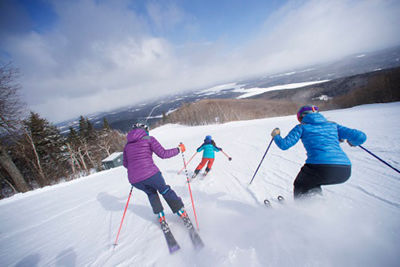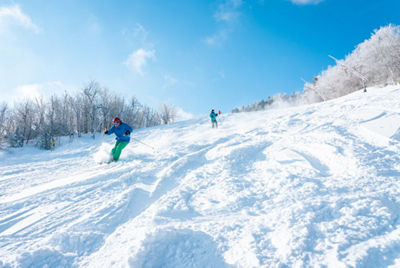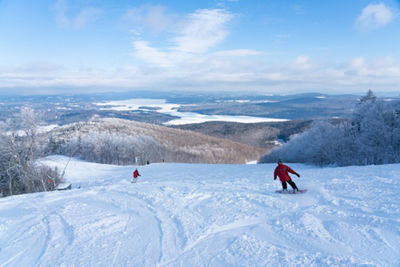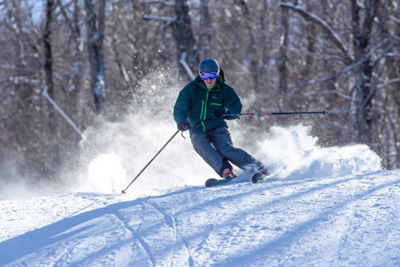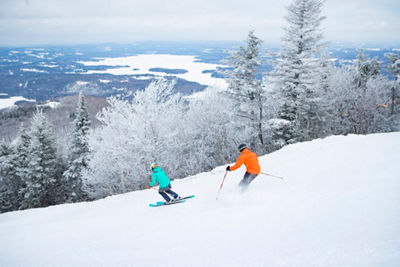 It's the mountain guide in your pocket, now with even more features:
Interactive trail maps, with trail and grooming status
Real-time weather, snow totals and mountain cams
Your on-mountain GPS location and stat tracking
Resort updates and safety information
And more!