Liberty is a place that embraces winter at every turn. Here, you can relax, recharge and reconnect with those closest to you, all while enjoying the wonder of the Blue Ridge Mountains.
Plan your getaway to our winter wonderland, and start dreaming of time together.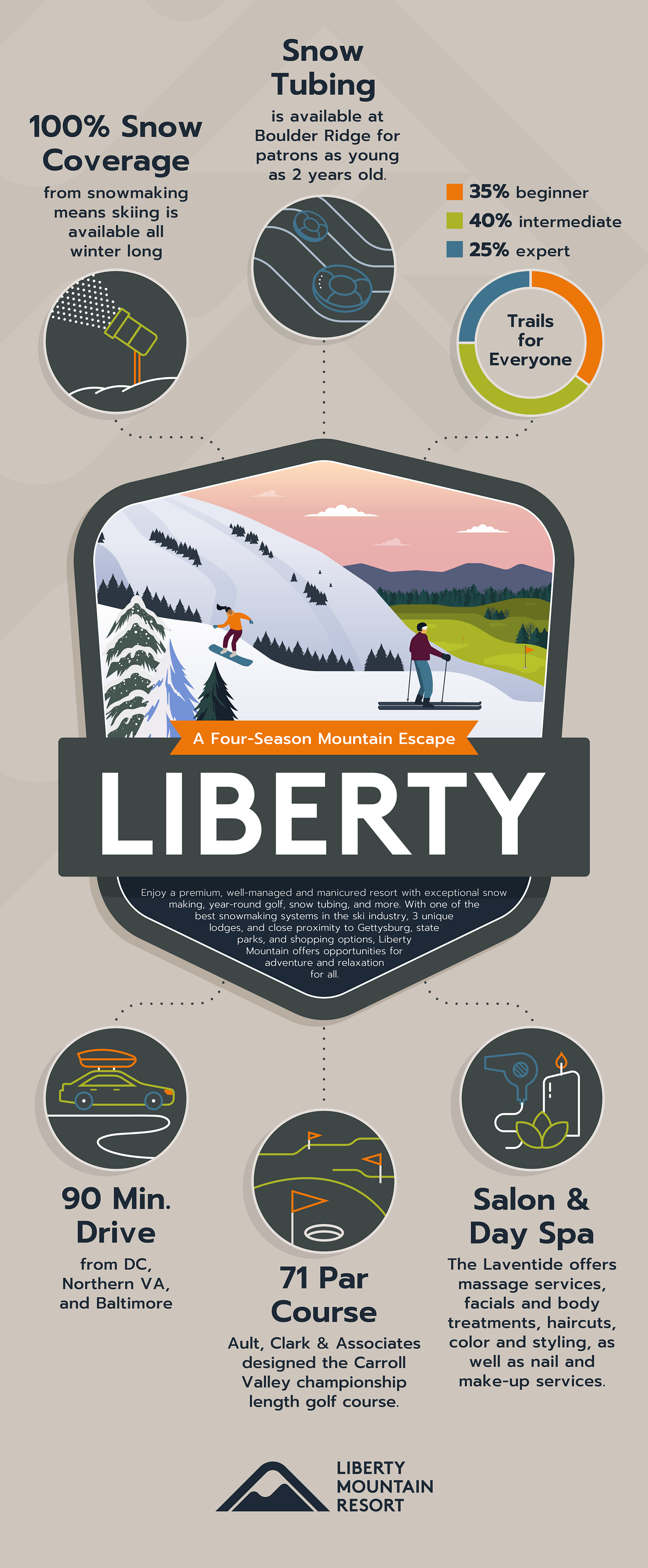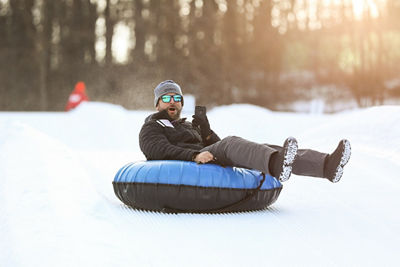 Snow tubing
If you are looking for good old fashioned wintertime fun, head straight to Boulder Ridge Snow Tubing! Tubing is fun for family and friends of all ages and best of all, no experience is necessary!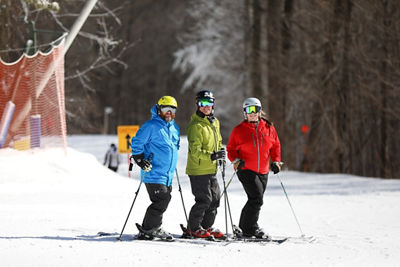 Ski and Ride School
From 1:1 instruction to private or small group lessons (max of 6 participants) there is a lesson that suits your needs and ensures your safety.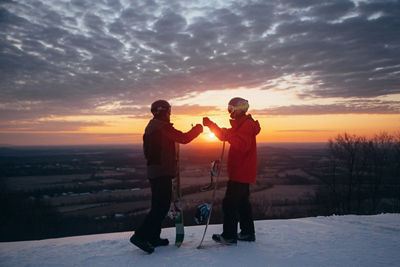 Night Skiing
Get your winter delight under the lights at Liberty! Liberty offers night skiing tickets starting at 3pm until close.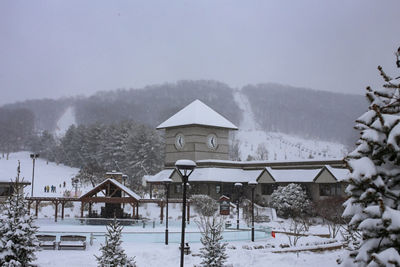 More Things to Do
Ice Skating
When you're ready to take a break from skiing or just prefer your winter activities on a flat surface, try ice skating at Courtyard Pond. Ice skating is free for guests of the resort.
Dine at Highland Lodge
You won't go hungry with two full-service restaurants at Highland Lodge. In the winter months, McKee's is always a good time for lunch, dinner, and drinks. And any time of year, check out Eagle and the Owl featuring Great classic American fare for the whole family.
There is a Norwegian saying that goes "Det finnes ikke dårlig vær, bare dårlige klær" – for those that don't speak Norwegian, it translates to "There is no such thing as bad weather, only bad clothing!" Enjoy the mountains no matter the conditions this winter: gear up with curated picks on the best jackets, base layers, goggles, snacks and services for an Epic season.
Winter at Liberty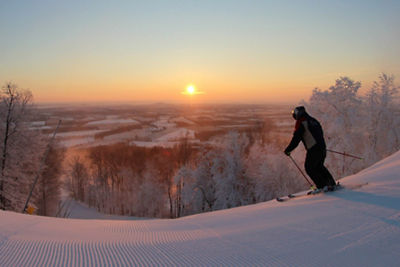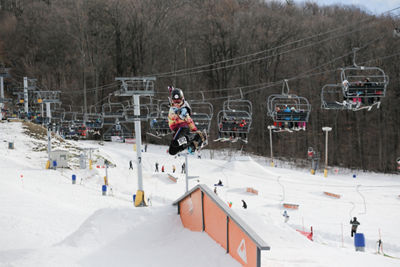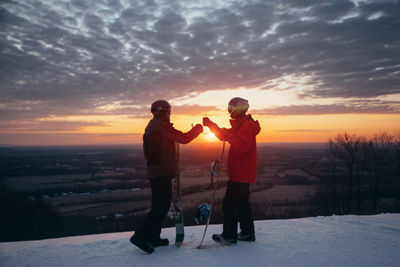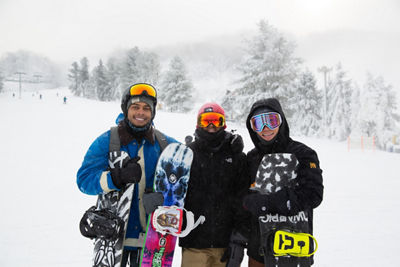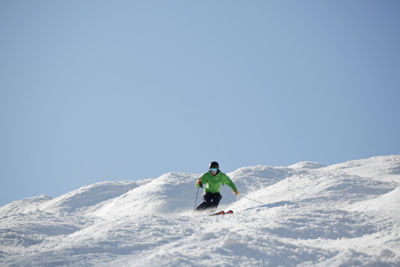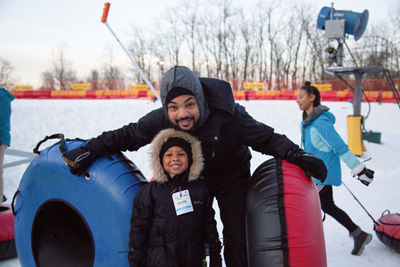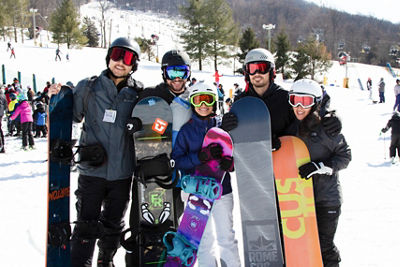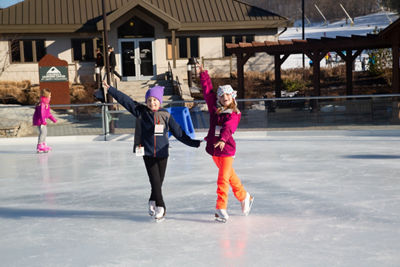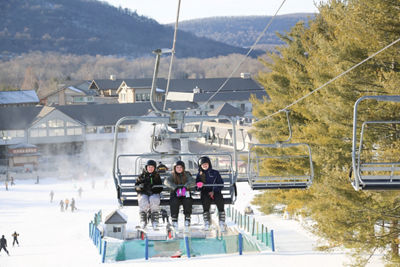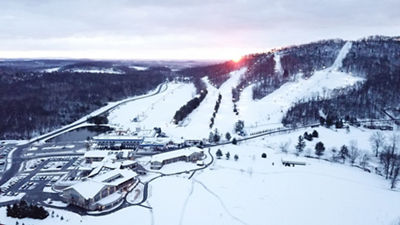 Launching Winter 23/24
Take an Epic expert with you wherever you go on the mountain. My Epic app provides you:
Mobile Pass & Lift ticket
Interactive trail maps, with trail and grooming status
Real-time weather, snow totals and mountain cams
Your on-mountain GPS location and stat tracking
Resort updates and safety information
And more!