This is the place where you can let loose and let your inner child run wild. With three peaks, five back bowls and 3,000+ expansive acres, fun is waiting around every turn. Come explore under the warm Colorado sun or under a blanket of stars with a refreshing night skiing adventure. Discover the magic that makes you feel younger, laugh harder and smile wider while reconnecting with friends and family.​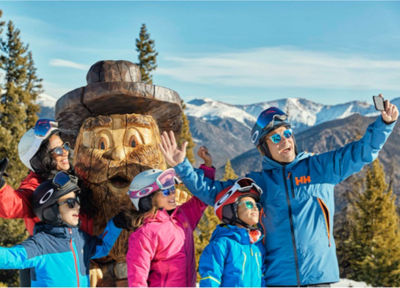 Kidtopia
Kidtopia is the ultimate playground for family fun and adventure. Enjoy the fun-filled, kid-friendly events taking place every day of the season.​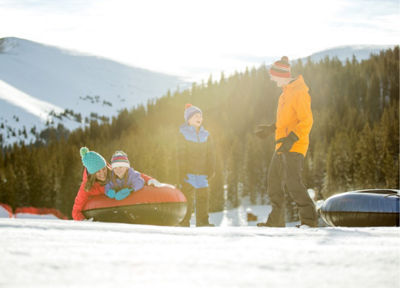 Adventure Point Tubing
Fun for all ages! Enjoy uncontrollable smiles and giggles as you race down our multi-lane hill.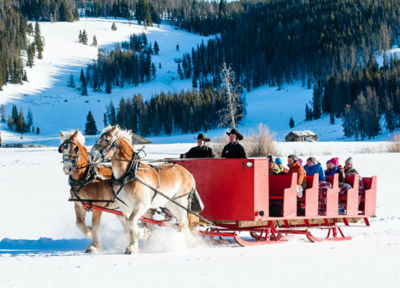 ​​Scenic Sleigh Ride
Go dashing through the snow while taking in the breathtaking Rocky Mountain scenery.​​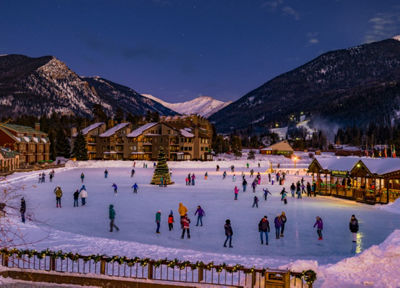 More things to do
Snowmobiling Keystone​
Ride with a guide or blaze your own trail while you're snowmobiling the mountains of Keystone and enjoying the spectacular views along the Continental Divide. From beginners to experienced riders, there's a snowmobiling adventure waiting for everyone. ​ ​
Dog Sledding Adventures​​
Dog sledding in Keystone is fun for the whole family and sure to create a lifetime of memories. Friendly dogs, knowledgeable guides, and breathtaking vistas – plus, you can even choose to drive the sled. ​​​
Ice Skating​
Twirl and whirl at 2 of Keystone's most festive ice-skating locations! Dercum Square, right in the heart of River Run Village, offers ice skating and skate rentals for all. If you want a little more room to carve the ice, strap 'em on at the 5-acre Keystone Lake.
There is a Norwegian saying that goes "Det finnes ikke dårlig vær, bare dårlige klær" – for those that don't speak Norwegian, it translates to "There is no such thing as bad weather, only bad clothing!" Enjoy the mountains no matter the conditions this winter: gear up with curated picks on the best jackets, base layers, goggles, snacks and services for an Epic season.
New this season, EpicMix Time will display a full-day forecast of lift line times allowing you to plan ahead and maximize your mountain experience. Powered by machine learning and a wealth of current and historical data, EpicMix Time lets you pick the best times for your favorite lifts all day long.
That's not all, EpicMix still provides the features you love, like interactive trail maps, grooming status, weather reports, snow totals, personal stats, terrain alerts and more!