6 LOOKOUT POINTS TO CAPTURE MOMENTS
There's something special about reaching the peak of a mountain, especially when it's Tahoe, where both expansive mountainscapes and glistening lake views await. Whether it's the view you seek, the exhilarating ride up, or the fresh alpine breeze, California feels like another world altogether.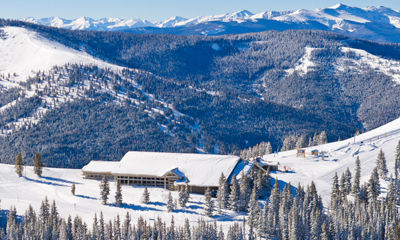 Heavenly, California
YEAR-ROUND SCENIC GONDOLA
Immerse yourself in an unforgettable High Sierra odyssey during this 2.4-mile ride to Adventure Peak and Tamarack Lodge.
On your way up, don't miss the finest panoramic views of Lake Tahoe and neighboring mountain peaks from the Heavenly Observation Deck.
Northstar, California
Haven't you always wanted to check out the view from the top of an extinct volcano?
Hop on Northstar's Comstock Express lift and ride to the mountain's peak for an amazing view of Lake Tahoe, followed by a tasty meal at the Summit Smokehouse.
EPIC Lookouts Beyond Tahoe
For even more epic views, head over to Colorado where the Rocky Mountains promise a completely different vantage point. Beautiful terrain, trees that stand proud, and blue skies stretch as far as the eye can see. Higher to the north, Whistler Blackcomb offers more terrain than any ski resort in North America. Experience long runs, legendary terrain, and breathtaking views (talk about a great backdrop)!