PLOT A COURSE FOR MOUNTAIN DINING
Prime powder, bluebird days, and amazing food—our Colorado resorts truly have it all. Make it a point to stop and savor the best of mountain cuisine at any of these foodie-friendly restaurants and events during your next visit to the Rocky Mountains.
Beaver Creek, Colorado
If you're looking for a unique way to dine at Beaver Creek, try out Thursday evening wine dinners at Allie's Cabin or a snowy sleigh ride to a feast at Zach's Cabin.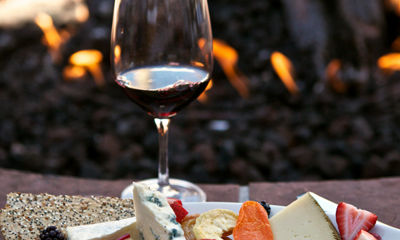 Vail, Colorado
GAME CREEK RESTAURANT
Not only at the top of the mountain, but at the top of our list, Game Creek Restaurant offers distinctive American cuisine complemented by an award-winning wine list and exceptional service.
Only accessible by snowcat in the winter, this five-star European chalet is the perfect on-mountain escape for an unforgettable gourmet dinner—all while overlooking beautiful views of Game Creek Bowl.
Breckenridge, Colorado
Billed as "The World's Highest Distillery," this restaurant features seasonally inspired small plates and family-style meals. Try the signature porchetta with bourbon plum jam, paired with a cocktail handcrafted by the Distillery's liquid chef.
Breckenridge, Colorado
TWIST
Venture a block off Main Street and you'll discover Twist, the latest endeavor of executive chef Matt Fackler, co-owner of Breck's beloved Relish.
Twist's name refers to Fackler's unique take on comfort food. Expect familiar items like mac 'n' cheese, crusted cod, and burgers but all with modern additions like bacon, corn flake crust, and Colorado lamb.
Read More at TWISTBRECK.COM

, opens in a new window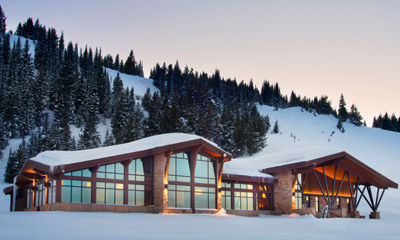 Vail, Colorado
THE 10TH
Tucked away at the bottom of the Look-Ma run on Vail Mountain, the 10th serves up the cosmopolitan city dining you might not expect at a mountain bistro at 10,000 feet.
To access the 10th, hop on Gondola One in Vail Village. Stunning views of the Gore Range will stoke your appetite for dishes that range from chicken coq au vin to elk Bolognese.
EPIC Dining Beyond Colorado
Foodie delights don't end in Colorado. When venturing to one of our California, Canada, or Utah resorts,
prepare to discover delicious treasures on these mountains as well.
Northstar, California
Take your seats in the iconic Zephyr Lodge, with spectacular floor-to-ceiling views of the Sierra Nevada range, and enjoy a memorable dining experience that is a signature event here at Northstar.
Each extravagant dinner features a locally sourced menu prepared by Executive Chef Aramis Torres.
Heavenly, California
CAFÈ FIORE
Situated between the shores of Lake Tahoe and the base of Heavenly, Café Fiore is a special-occasion restaurant housed in an A-frame that once served as a haven for 1960s-era hippy ski bums.
With original redwood paneling cocooning diners, its menu features northern Italian cuisine. Menu standouts include the eggplant crepe appetizer, featured in Gourmet magazine. Save room for the house-churned white-chocolate ice cream, based on an old family recipe.
Read More at CAFEFIORE.COM

, opens in a new window
Heavenly, California
TEN CROWS
If you're not looking to dress up or travel too far from the base of the mountain, Ten Crows is a great place to indulge in Alabama style BBQ, grab a craft beer, or gather around the fire with family and friends.
Read More at TAHOESOUTH.COM

, opens in a new window
Park City, Utah
The Viking Yurt shatters expectations for what's possible in a temporary structure on a mountain. Located at 8,000 feet on the slopes of Park City Mountain, the restaurant is indeed a literal— and beautiful—yurt.
Dinner guests begin the night with a 23-minute sleigh ride up the mountain, wrapped in warm blankets. Once there, guests feast on a four-hour, six course dinner, starting with warm Norwegian Glogg—mulled Scandinavian wine.
Park City, Utah
The brief journey up to the Snowed Inn Sleigh Company's mountain lodge, a nod to Park City's historical Western roots, sets the tone for a quintessential American West dining experience.
Enjoy the sleigh ride and then the cowboy vibe as you partake in owner Greg Pack's traditional American buffet-style dinner.
Whistler Blackcomb, Canada
Explore the breathtaking Whistler Village one bite at a time as you hop from one fabulous restaurant to the next. From fine dining to hidden local gems, the Whistler Tasting Tour gives you a chance to find a new dinner spot or revisit an old favorite with each course set in a new location.