Seven Springs Mountain Resort Lodging
Search & Book
Stay at Seven Springs! From comfortable guest rooms to gorgeous slopeside townhomes and everything in between, Seven Springs offers a vast range of lodging options. Wether you're escaping the city for the weekend or planning the ultimate family vacation, there is something for everyone at Pennsylvania's Outdoor Adventure Headquarters!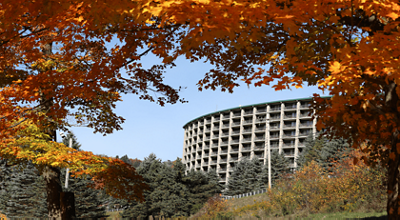 SLOPESIDE HOTEL
Take in beautiful mountain views from the newly-renovated Main Lodge Hotel. Our signature lodging option offers comfortable guest rooms and luxurious multi-room suites, all located steps from the slopes and the many amenities within the Main Lodge.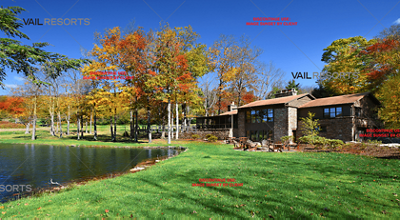 COTTAGES & CHALETS
Slow down and unwind with a relaxing getaway in a private cottage or chalet in the mountains. Seven Springs offers seven cottages and 13 chalets, each perfect for families and small groups. Fully-equipped and ideal for weekend getaways, our cottages and chalets offer tranquil locations for a quiet retreat just a short drive or walk from the Main Lodge.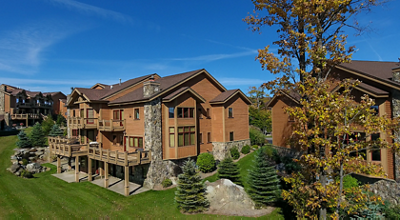 TOWNHOMES & CONDOS
Make the most of your getaway to Seven Springs by renting a vacation condominium or townhouse! Whether you're traveling to Seven Springs to ski or to enjoy all the fine activities of a summer vacation in the majestic Laurel Highlands, condo and townhouse rentals offer families great privacy, exceptional weekly rates and provide the relaxing comforts of home. Condos and townhouses are also available for monthly and seasonal rentals.
FREQUENTLY ASKED QUESTIONS
We are a pet-friendly resort. Pets are permitted in the hotel lobby, throughout the corridor of the pet-friendly hallway and in the guest rooms designated pet-friendly. Pets are not permitted on festival grounds during events, in any of our shops and restaurants, on any chairlifts or on the ski slopes during ski season. There is an additional non-refundable charge per night to bring a pet (limited to two pets). Dogs and cats up to 75 lbs are welcome. We also have a selection of pet-friendly condominiums and Sassafras Cottage is also designated as pet-friendly.
Check-in: 4 p.m. (6 p.m. on Sundays during ski season)
Check-out: 11 a.m.
A credit card is required at check in for lodging and incidental charges
Deposit: No deposit due when reservation is made.
Final Payment: Full and final payment is due 7 days prior to arrival, at which time the reservation is non-refundable and non-changeable.
Cancellation: Reservations cancelled at least 7 days prior to arrival are completely refundable. Any changes made to a reservation within the 7-day window are non-refundable and non-changeable. *Booking policy cannot be used or later applied to reservations made in conjunction with a specific promotional offer (which requires advance purchase and is entirely non-refundable and non-changeable from the time the reservation is made). Group deposit and cancellation policies vary by contract.