TOP 6 WAYS TO APRÈS WITH YOUR KIDS
Après takes many forms across our resorts, and the fun does't have to stop when the lifts stop turning = There's sledding, zip lining, ice-skating and—wait for it—actually relaxing. With so many options, how do you decide what to do with the kids after you finish the last run of the day? Here are a few of our favorites.
Park City, UT
Ever wished you could fly through the air with the greatest of ease? The Flying Eagle Zip Line carries two people up and back down the mountain for an exhilarating, soaring experience. Don't zip up your bags to go home before stopping by these zip lines.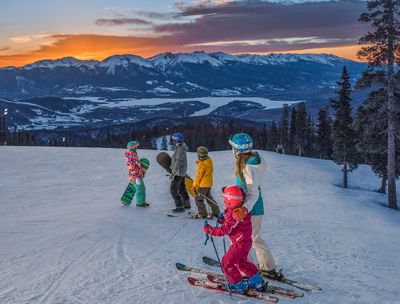 Keystone, co
Night Skiing
Stay up past your bedtime at Keystone! Night skiing is the perfect way to get in a few more laps. Here, you get to enjoy the longest ski day in the state of Colorado. Skiers of all abilities will have a great ride under the stars. Besides, counting turns is way more fun than counting sheep.
Vail, CO
Adventure Ridge
Located at the top of the Eagle Bahn Gondola, Adventure Ridge provides fun activities for the whole family. Take in iconic views of the Gore Range and Mt of the Holy Cross while enjoying our alpine coaster, tubing hill, ski biking and more.
Breckenridge, co
SLEDDING AT CARTER PARK
If your family wants to sled at Breckenridge, this is the place to go. Carter Park offers up some great family fun time. Take your sled, mittens and kids to one of the only sledding hills in town. The peak is located at the south end of High Street.
Northstar, CA
Overlooking the ice skating rink awaits not only the perfect opportunity for a family picture, but an apres playground with something for everyone. Snow tubing, snow play zones, hot cocoa bar stations (full cocktail bar as well) and comfortable seating beneath the stars is a family apres-ski experience you won't find anywhere else. Play with the kids and roast your own marshmallows for s'mores, or relax nearby while soaking in the fresh mountain air all night long.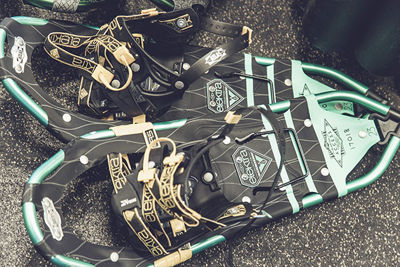 Kirkwood, ca
FULL MOON SNOWSHOE TOURS
The best way for adventurous families to experience Kirkwood's unspoiled natural beauty is with a guided snowshoe trek under the light of the full moon. Kids and parents alike will marvel at the moon's magical effect on the snow-covered horseshoe canyon.