Top 7 Runs for Thrill-Seeking Skiers
There is no greater thrill on the hill than carving your way down a challenging run, a perma-grin on your face. No matter which of our resorts you plan to visit, there are countless runs that will let you push your skiing abilities to new heights. Here are a handful that are sure to pin your ears back: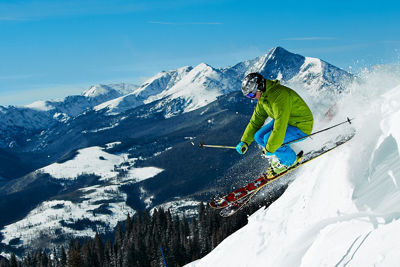 Breckenridge, CO
Imperial Bowl
Take the Imperial Express SuperChair—the highest chairlift in North America at 12,998 feet above sea level—to take in Breck's extreme side. Steep and speedy, with a stunning view up top, this area of the mountain is designed for intermediate and advanced skiers and riders.
Vail, co
Prima Cornice
Vail's Back Bowls steal most of the attention, but some of the best expert skiing can be found on the Front Side. Take the Northwoods Express to Prima Cornice, the steepest and arguably most challenging run on the mountain. This one's a must-ski for experienced thrill-seekers.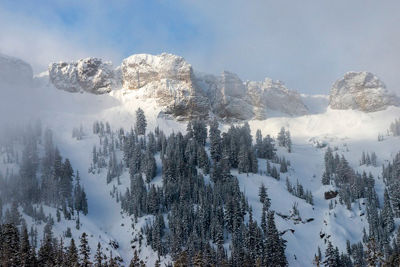 Kirkwood, ca
The Wall
Swallow hard and drop into this double-black run for white-knuckle fun. If you're looking for varied terrain, it's all here: steep chutes, deep gullies, staggering cliff drops. Keep your head on a swivel—the action escalates quickly on The Wall.
Heavenly, ca
The Face
A double-black traversing under the Gunbarrel Express on the California side of the mountain, The Face is known for being seriously steep and rugged. Pro tip: Take on the challenge earlier in the day, when your legs are fresh, rather than saving it for a finishing run.
Heavenly, ca
Mott and Killbrew Canyon
Located on the Nevada side of the mountain, these adjoining canyons include more than 20 trails, the majority of which are steep, narrow chutes. This is true expert terrain—some of the most challenging in the country, with varying conditions—so be sure your fitness is up to the task.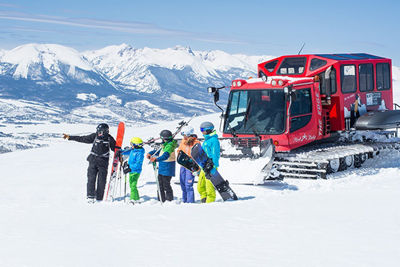 Keystone, co
Independence Bowl
While rated as a black run, Independence is more wide open and less steep than others on this list, making it ideal for intermediate skiers and riders looking to up their game. Previously accessible only by hike, you can now save your legs for the downhill by taking a ride to the top on a snowcat.
Beaver Creek, co
Birds of Prey and Raptor
These adjacent downhill courses are truly elite, routinely hosting world-class events. Birds of Prey is considered one of the most technically demanding tracks in the world, with a vertical drop sure to elicit wide eyes from those watching the brave who traverse it. Raptor, built prior to the 2015 Women's World Championship Races, saw top speeds in excess of 75 mph! You might not hit those speeds, but you'll certainly feel like one of the pros on these runs.