Imagine the greatest vacation on earth at the destination that's Like Nothing on Earth. With 5,300+ acres of skiable terrain, seven legendary Back Bowls, three vibrant villages, and 300+ days of Colorado sunshine, your vacation trip possibilities are limitless. Inspiration will be sparked around every corner and your sense of adventure piqued at every vista.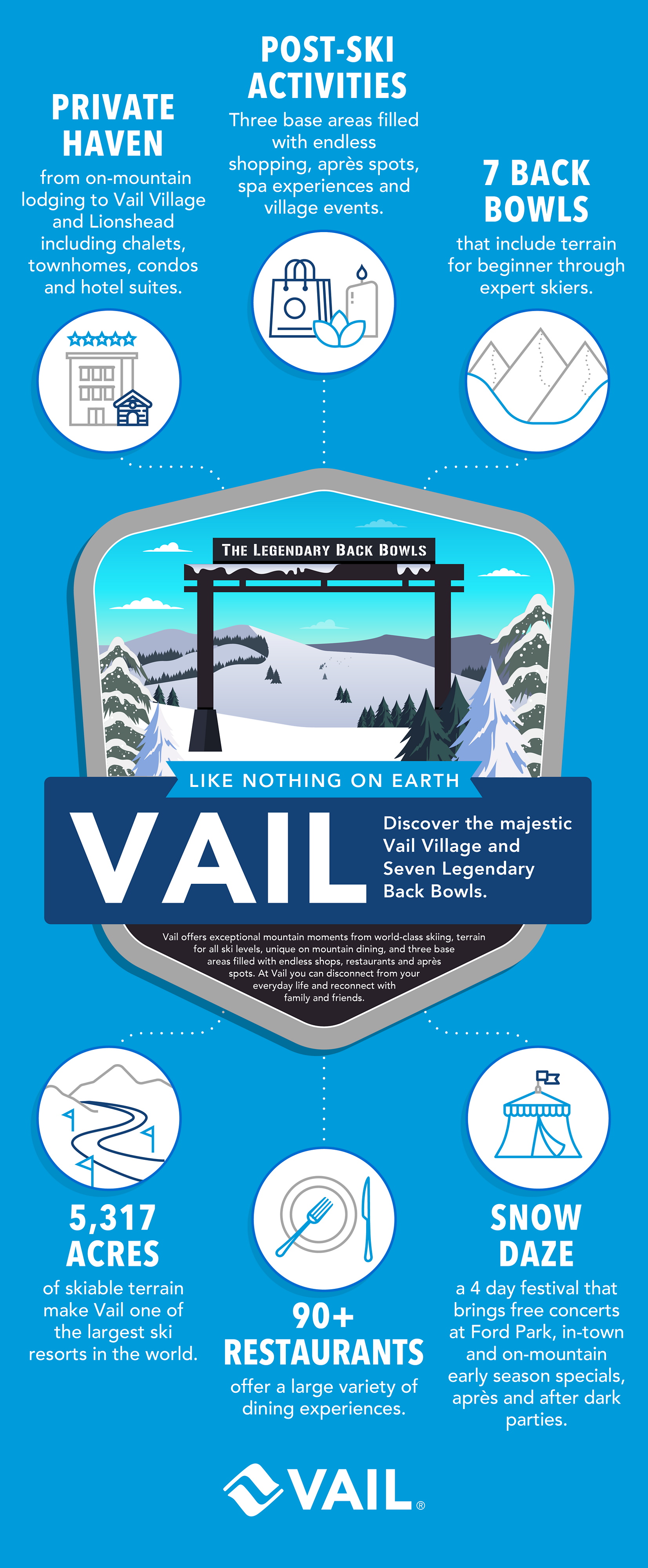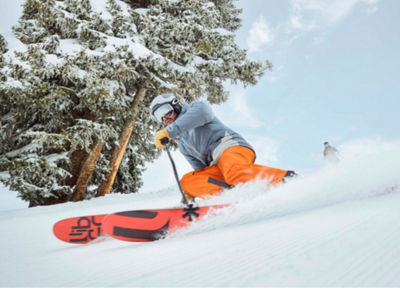 Adventure Ridge
Depending on how the family is feeling, opt for a half-day of skiing and then visit Adventure Ridge. There, you can try out other exhilarating on-mountain activities like snow tubing and ski biking with the whole family. ​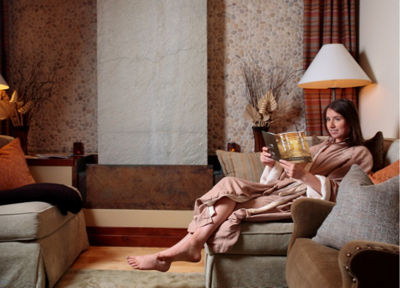 Spa
Restorative manicure, pedicure, massage, facial and body treatments will relax your mind, body and spirit. Located in both Lionshead and Vail Village, our spa offering will help you feel refreshed and invigorated.​​
Vail Snow Days
This 4-day festival brings live concerts at Ford Park, bonfire celebrations, town events and more​.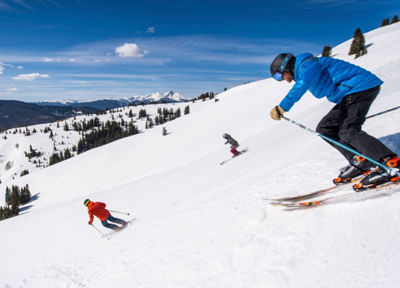 More things to do
Snowmobiling in Vail Valley
Whether you're going out for an hour or the whole day, Vail Valley offers some of the best snowmobiling in the world. Choose from the Vail Pass or Camp Hale areas which combine to offer over 140 miles of sweetly groomed snowmobile trails.
Vail Snowshoeing
Hike snowshoe trails from easy to intermediate and take in the stunning views atop Vail Pass. Located just east of Vail Village, the Vail Nordic Center gives you access to Vail Pass Winter Recreation Area, a snowshoer's paradise with designated snowshoeing trails.
WINTER PHOTO GALLERY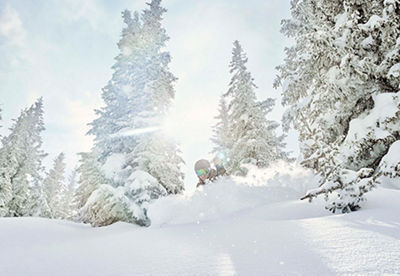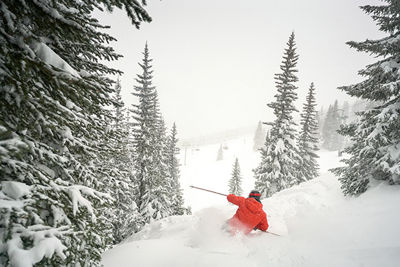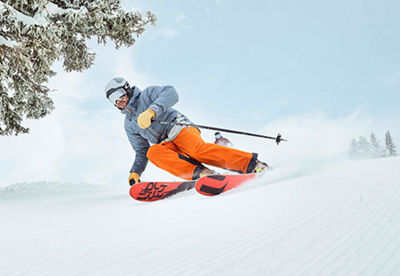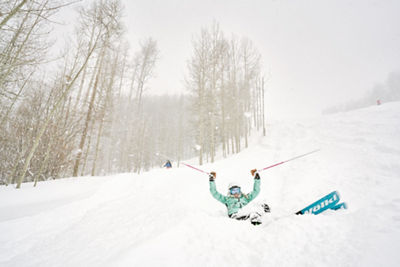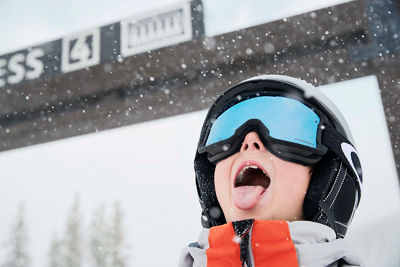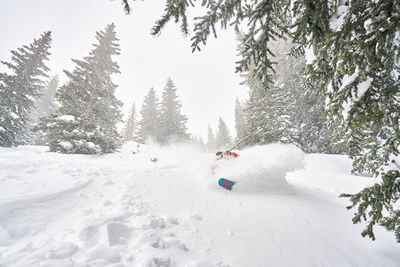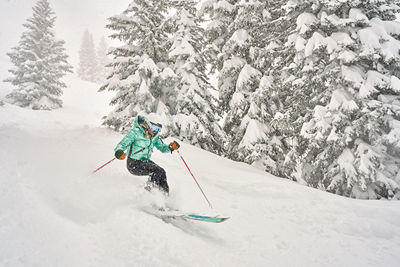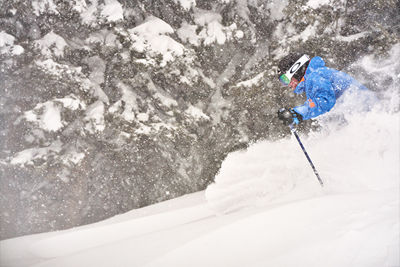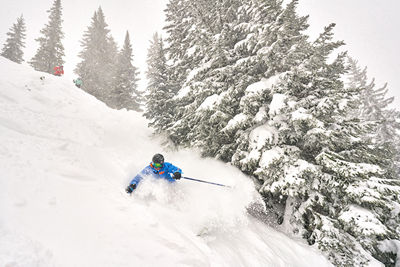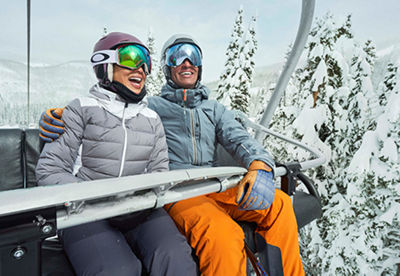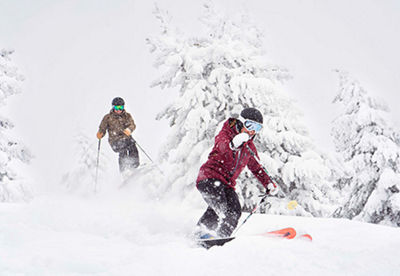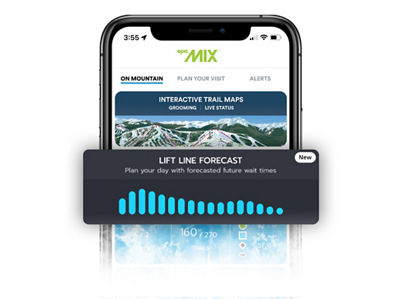 Introducing Lift Line Forecasts
New this season, EpicMix Time will display a full-day forecast of lift line times allowing you to plan ahead and maximize your mountain experience. Powered by machine learning and a wealth of current and historical data, EpicMix Time lets you pick the best times for your favorite lifts all day long.
That's not all, EpicMix still provides the features you love, like interactive trail maps, grooming status, weather reports, snow totals, personal stats, terrain alerts and more!