Spend your days on the legendary Front Four, mastering world-class terrain. And after, unwind in the mountain village of Stowe, full of rustic New England charm. Or cozy up in the iconic Lodge at Spruce Peak.
And the reward? Challenging yourself again tomorrow.
Winter with us at Stowe.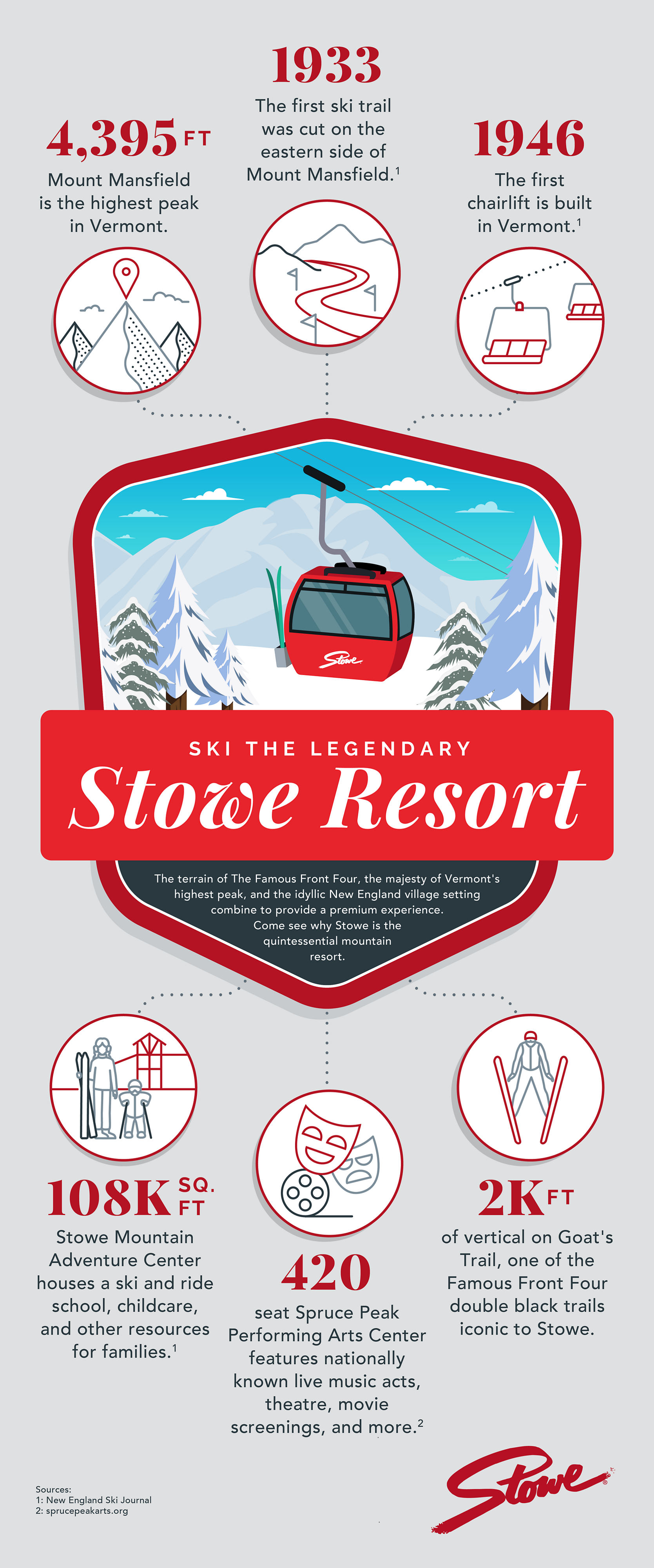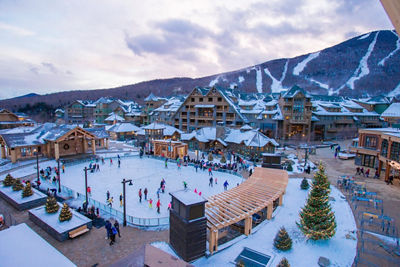 Ice Skating
Located just steps from the Spruce Camp Base Lodge, Stowe Mountain Lodge and the Adventure Center is the Ice Rink at Spruce Peak Village Center. The Ice Rink is the perfect complement to your Stowe Mountain Resort experience.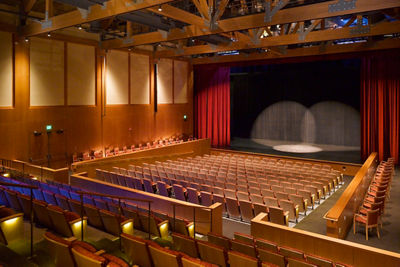 Spruce Peak Performing Arts Center
Spruce Peak Arts presents music, dance, comedy & theater performances year round in a unique intimate setting at Spruce Peak village in Stowe, VT.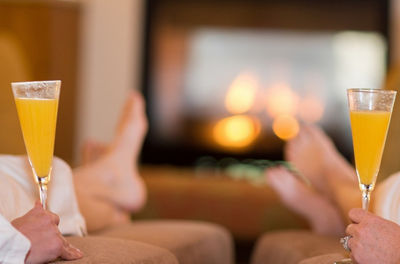 Spa
Experience ultimate relaxation in the heated outdoor pool and Jacuzzi hot tubs, or disappear in the Spa's Sanctuary Lounge. The service staff and caring therapists guide you on your journey of health, wellness, and restoration.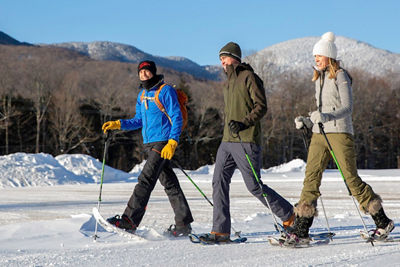 More Things to Do
Snowmobiling
Snowmobiling is an exhilarating way to discover the thrill of cruising through fresh powder and experience Stowe's diverse landscapes. Whether it's your first time or you're an experienced snowmobiler, there's a trail with your name on it.
Snowshoeing
From flat and level to adventure-level, you'll find miles of groomed trails traversing some of Vermont's most scenic landscapes and unsurpassed snowshoeing opportunities. Choose your own route or go with an expert guide on a snowshoeing expedition.
There is a Norwegian saying that goes "Det finnes ikke dårlig vær, bare dårlige klær" – for those that don't speak Norwegian, it translates to "There is no such thing as bad weather, only bad clothing!" Enjoy the mountains no matter the conditions this winter: gear up with curated picks on the best jackets, base layers, goggles, snacks and services for an Epic season.
Winter at Stowe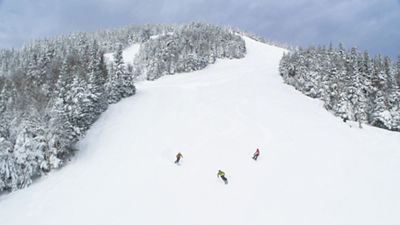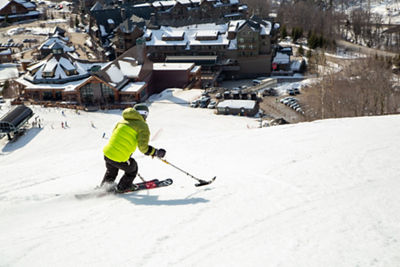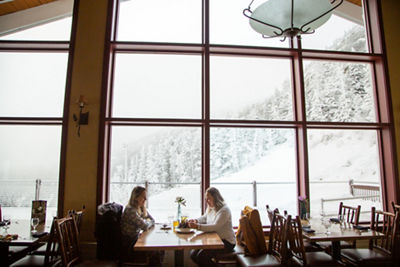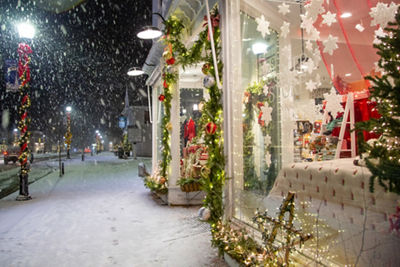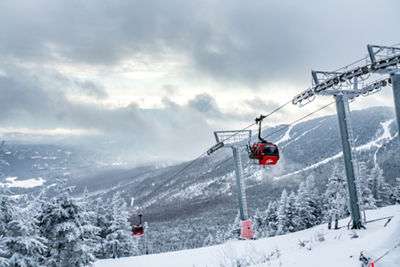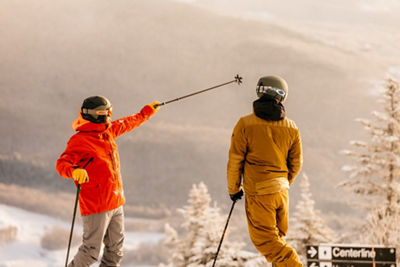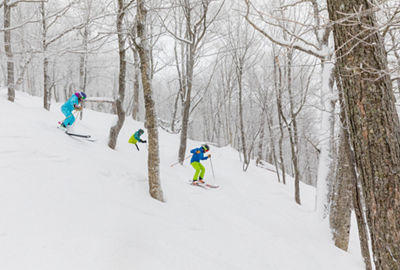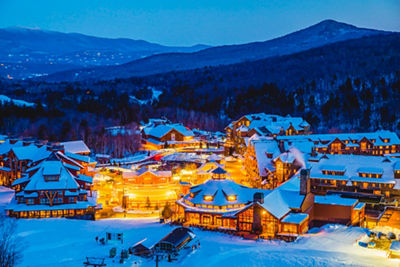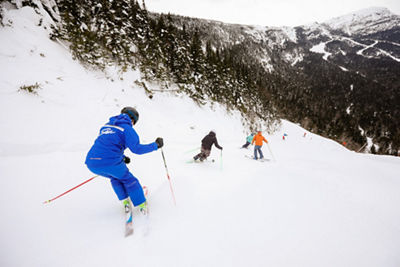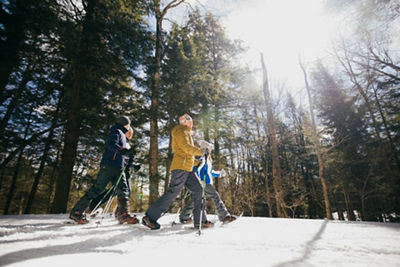 New EpicMix Time Features Lift Line Forecasts
Coming this season, EpicMix Time will display forecasts of lift line wait times allowing you to find the lifts with the shortest wait times throughout the day. But that's not all. EpicMix also gives you:
Interactive trail maps, with trail grooming status
Real-time weather, snow totals and mountain cams
Your on-mountain GPS location and stat tracking
Resort updates and safety information
And more!