Jack Frost Big Boulder has embodied the Northeastern spirit since 1947. Born of a pioneering industrial heritage, we know how hard-earned your time is. With two mountains, 35 trails, 30 chairlifts, a safety-leading terrain park system, night skiing and tubing, we're here to make your family's time together last forever in the afterglow.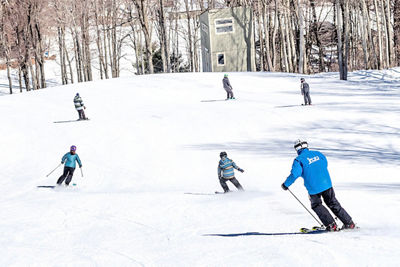 Whether you prefer steep slopes, technical terrain, or gentle groomed runs - our Instructors will help you sharpen your skills and explore more of the mountain with confidence!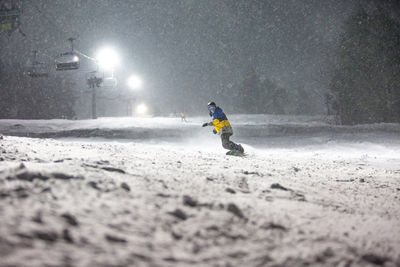 The Fun begins with the day ends! Spend your evenings taking laps on your favorite trails after a long day of work, school, or...a day of skiing! Night skiing at Roundtop is a unique and thrilling experience! Fully lit trails and twinkling skyline views make for memorable experiences under the moonlit sky! The excitment doesn't end when the sun goes down!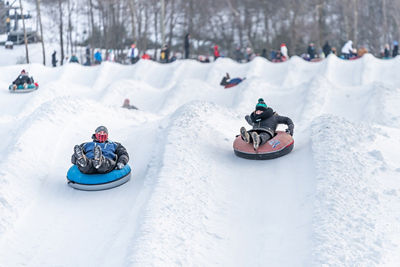 Things to Do
Snow Tubing
Snow tubing at Jack Frost Big Boulder is like sledding without having to haul the sled up the hill. Just take the conveyor carpet or tow-rope lift to the top and enjoy the ride down! No experience necessary – just a desire to have fun snow tubing with the whole family.
Snowmobiling
Snowmobiling is one of the best ways to experience the stunning landscapes of the Poconos. With incredible scenery, diverse terrain, and miles upon miles of groomed snowmobiling trails, it's never been easier to rev up and ride. Guided rides for all skill levels, or go on your own.
Dog Sledding
Want a real adventure? Try winter dog sledding in the Poconos. It's more than just a ride: it's a hands-on, educational experience. You'll marvel at the power of the canine athletes and their desire to run, run, run.
Winter at Jack Frost Big Boulder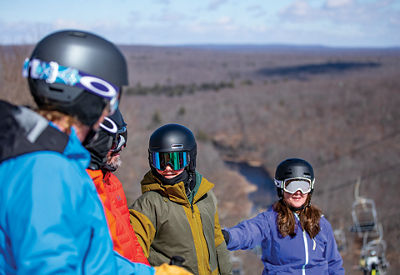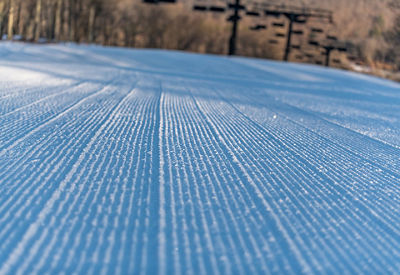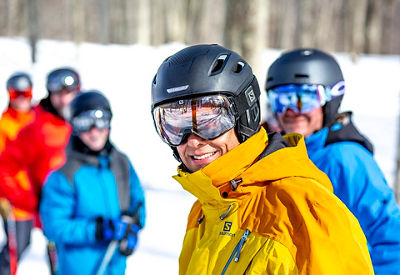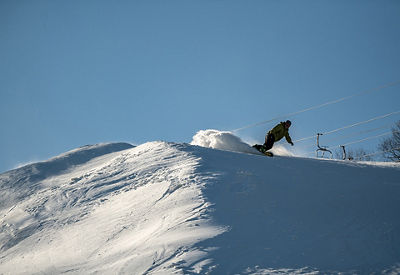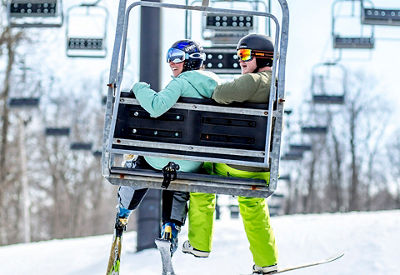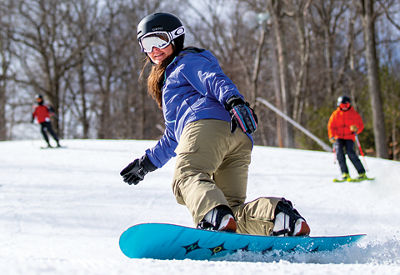 Launching Winter 23/24
Take an Epic expert with you wherever you go on the mountain. My Epic app provides you:
Mobile Pass & Lift ticket
Interactive trail maps, with trail and grooming status
Real-time weather, snow totals and mountain cams
Your on-mountain GPS location and stat tracking
Resort updates and safety information
And more!